Smart Home Convenience For The Smart Renter
Say hello to comfort, control, and convenience with your new smart home! You can monitor and control your new smart home technology from anywhere, create thermostat schedules, grant access to your guests, and more with just a few taps.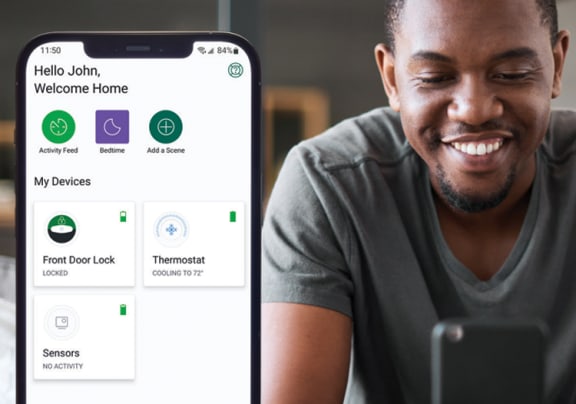 Smart Thermostat
You can remotely adjust your thermostat from anywhere. Control your homes temperature, whether youre on the couch or on the move. You can even save money on your monthly energy bills by creating schedules that use less energy during your utilitys more expensive hours.
Smart Locks
Imagine never losing your keys again lock or unlock your door from anywhere using the SmartRent App. Get real-time notifications when guest access credentials are used by family, friends, and service providers. You can also unlock your door manually using your unique PIN code for a true keyless experience.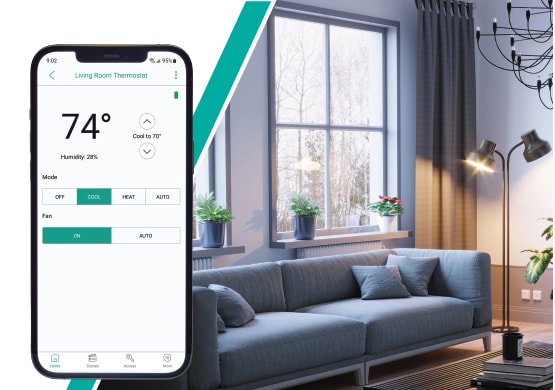 Leak Sensor
Enjoy peace of mind knowing that leaks will be caught and addressed quickly. Receive emails and push notifications to your phone when a leak is detected. Automatic work orders are also created, so youll know when the issue is resolved.
Next Level Smart
Take smart to the next level with Scenes, Automations, and Schedules. You can easily adjust multiple devices at once with Scenes and Automations. A Bedtime scene can automatically lower the temperature and ensure you door is locked when youre ready to sleep. Or set it and forget it with a thermostat Schedule.
Testimonials
The location is spectacular being next to the lakes and parks. The only thing that may top the location is the staff. They treat us like friends and family, and are always helpful and caring, which makes the experience feel like home.

- Michael M. (Google)
The Venue on Knox Apartments exceeded my expectations! Super friendly neighbors, great amenities, great management, grocery store is a 5 minute walk, bars and restaurants are a 10 minute walk, selection between 2 beach's is about a 10-15 minute walk, the list goes on. Location, location, location.

- Justin (Google)
Always a great time here. Amazing views. We lived here for 4 years and if I could do it all over again, I would!

- Greg N. (Google)